We are always happy to deal with drainage surveys should those blockages be complicated or for insurance purposes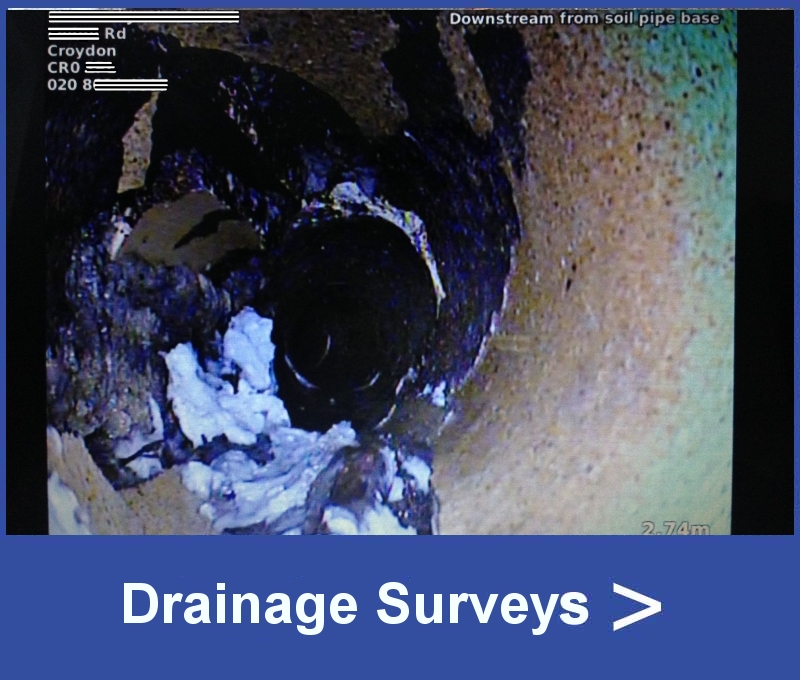 There may come a time that your home or buildings drainage structure needs a full inspection, especially if your sewers and drains are clogged or damaged. A drainage survey may be a cost effective way of identifying a problem avoiding a huge outlay excavating especially if you have a complex drain system below ground.
A CCTV drainage survey gives our engineers an advantage as a survey can avoid an excavation that can be slow and costly. Inspecting the drain interior can give us and you our customer a good idea of what is causing drainage issues.

All Systems Flow are happy to organise drain surveys and sewer examinations only if we feel it will save you time and money, the report we produce should then pinpoint the problem with a cost to fix the problem.
Sometimes after a blockage clearance it can be advised to have a CCTV drainage survey to identify the blockage cause so that steps can then be taken to avoid further drain blockages.
Please call us on 020 8657 7222 for an inspection.